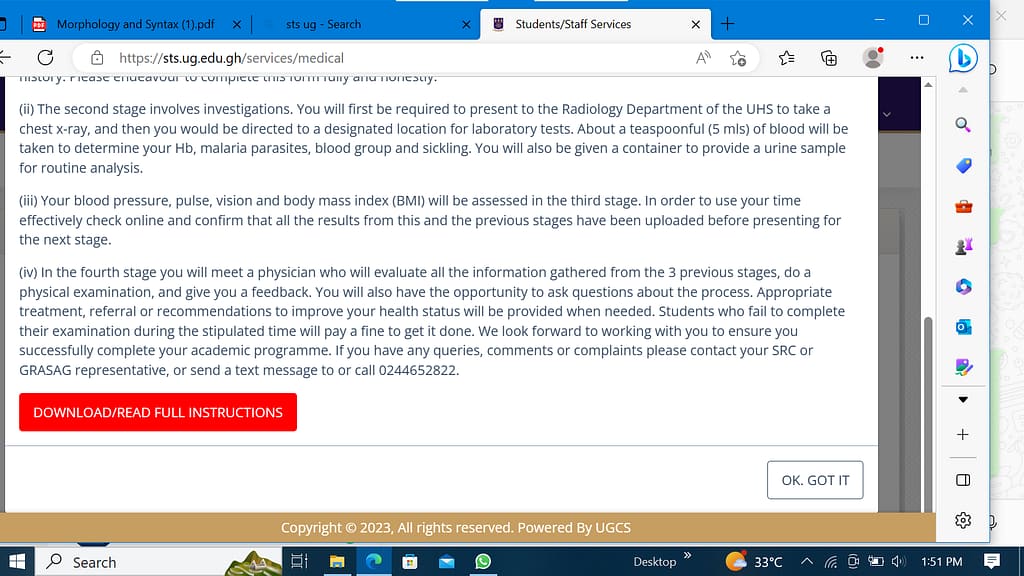 SafeLine Medical Laboratory
Safeline medical labs is an ultra-modern medical laboratory located in the Eastern Regional capital, Koforidua.
We have cutting edge lab equipment to deliver excellent service and precise results.
All our staff are highly educated with many years of work experience in the medical field.Currently,we provide services in Ultrasound Scans, pathological investigations such as heamatology,serology, urinalysis, ECG analysis, spirometory, and radiology( X-Ray scans).
We can guarantee precise and accurate results so visit use for all your medical needs.Your health is our priority.
Contact Information
K'dua Poly clinic road, Box KF2031, Koforidua, Ghana
Contact Listings Owner Form