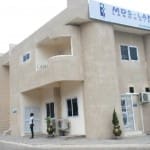 MDS-Lancet Laboratories Gh. Ltd. – Head Office – Accra
Using cutting edge science, Lancet Laboratories is committed to the delivery of quality results to doctors and patients wherever in Pathology services. Currently our areas of operation include Botswana, Ghana, Kenya, Mauritius, Mozambique, Nigeria, Rwanda, South Africa, Swaziland, Tanzania, Uganda, Zambia and Zimbabwe.
In our drive to continually improve the quality of our service, our laboratories work towards accreditation by a number of accreditation authorities, including KENAS, SANAS and SADCAS. Our central support functions are certified to ISO 9001 with the aim of achieving customer satisfaction by meeting their expectations.Enjoy the smooth and wonderful experience with us
Our service, headed by over 90 Specialist Pathologists with a very broad range of expertise, performs in excess of 3700 separate pathology tests. The Pathologist's role is not only to ensure the quality and validity of investigations, but also to offer consultative services to physicians, managed healthcare institutions, the occupational health environment, and the insurance and industrial sectors.
Contact Information
27 Maseru Street, East Legon, Accra. Ghana, Accra
Contact Listings Owner Form
There are no reviews yet.