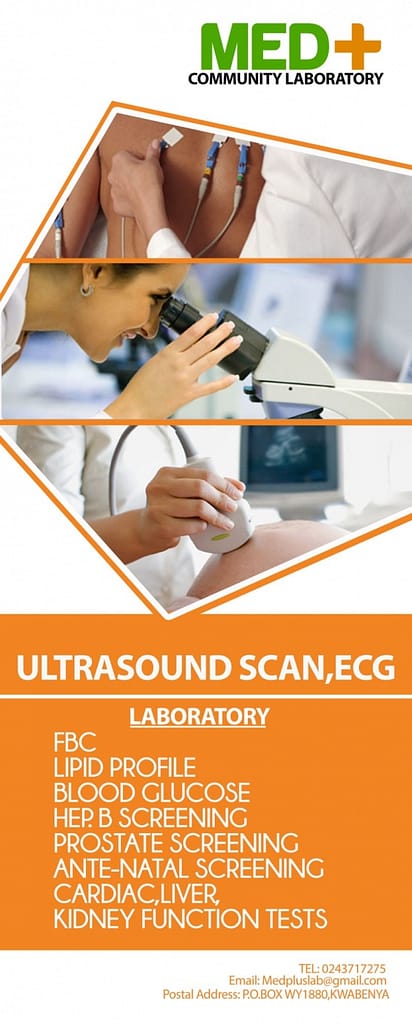 Medplus Lab & Scan – Accra
Medplus Lab & Scan offers medical laboratory services,ultrasound scan and Electrocardiogram (ECG).
We provide full and complete medical examination for purposes of job application, schooling or for personal reasons. We do all medical labs like hepatitis B screening, hepatitis B vaccination, HIV screening, Cholestrol/Lipid profile, blood grouping ,sickling test, prostate screen and scan, liver function, kidney function,glucose test, OGTT, Full blood count, malaria,typhoid,urine stool R/E and culture, etc.Ultrasound scan we offer pelvic,obstetrics, abdominal,Abdomino-Pelvic, prostate etc. We offer medical screening for churches,institutions, companies,restaurants,schools,hotels etc as well as health talks.Contact to book a spot with us.
Contact Information
Ashongman estate,Musuku,Ebenezer Storey, Accra, Ghana
Contact Listings Owner Form