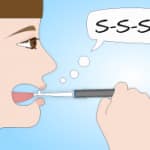 Honour-Barbara Centre
The Honour-Barbara Centre is a Centre for stutterers, persons with Speech Language Communication needs (SLCN), children with special education needs and people on the autism spectrum.
The Stutterers' Clinic Workshop and the Autistic 'WonderWorld' is a place to improve on the speech of the impaired-in-speech and promote individuality and a predictable environment for the autistic respectively.
Speaking Unlimited is our flagship programme (an intensive 6-14 weeks therapeutic course to overcome speaking stress and gain fluency).It is a life transforming center.
Contact Information
22 Agbon Boi Street, Accra, Ghana
Contact Listings Owner Form