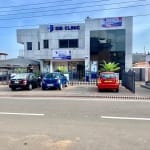 Doctors In Service Clinic
The Doctors In Service (DIS) Clinic stands as a renowned healthcare brand in Ghana, celebrated for its commitment to excellence in healthcare services, offerings, and progressive thinking.
With a presence in key cities including Cape Coast, Takoradi, Tema, and Accra, our mission revolves around delivering exceptional, affordable, streamlined, and accessible healthcare solutions, all centered on ensuring utmost customer satisfaction.
Our dedication to innovation drives us to consistently introduce pioneering services tailored to meet the ever-changing needs of our valued clientele. Your well-being remains the cornerstone of our purpose and presence.
Contact Information
Abura, Cape Coast, Ghana, Cape Coast
Contact Listings Owner Form