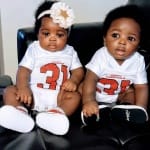 Couples Joy Fertility
Couples Joy Fertility is a Specialised Medical Facility that provides Couples with Conception assisstance.
We are compassionate and expertised with advanced infertility through IVF, Surrogacy,Egg Donation and Sperm Donation.Our Mission is to help Couples and individuals to achieve their dreams of Parenthood by combining specialised care from our Infertility specialist with the use of latest breakthroughs in assisted reproductive Technologies to achieve unparalleled success rates.
We adhere to the highest standards of ethics,professionalism and personal responsibilities worthy of the trust our Patients place in us. Here at Couples Joy Fertility , we deliver the best outcome and highest quality team members and pride ourselves on having a reputation both within the local community and in the International world.
Contact Listings Owner Form