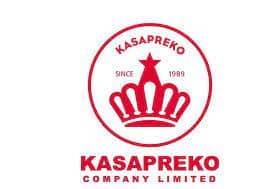 Kasapreko Company Limited
Kasapreko Company Limited was founded in 1989 in Nungua, a suburb of Accra in response to the growing demand for good quality alcoholic drinks that were still within the means of the average Ghanaian.
Kasapreko rapidly ascended to the leadership position in the Gin market with their "Kasapreko Dry Gin", which became the gin of choice for consumers.
Kasapreko Company was the first of the local manufacturers to establish a modern quality control and product development laboratory and the first to introduce their own proprietary bespoke bottles and caps. Kasapreko was also responsible for the conceptualization, research, design and development of the first scientifically formulated, herbal-based alcoholic beverage in Ghana– Alomo Bitters which quickly become the company's flagship product.
Contact Information
DTD #64 Off Spintex Road, Baatsonaa, GH
Contact Listings Owner Form