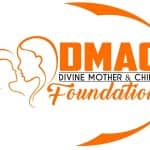 Divine Mother and Child Foundation
Divine Mother and Child Foundation (DMAC FOUNDATION) is a Non-Governmental Organization (NGO) registered in Ghana to identify, address and prevent complications that arise during pregnancy, labour and postpartum periods and ultimately decrease maternal and infant mortality rates in Ghana.
We also propose to create a social change by:
educating mothers and adolescent girls on the principles of safe motherhood and child survival,
encouraging male participation,
family planning,
Breastfeeding and infant health,
prevention and management of unsafe abortion and abortion care,
prevention and treatment of reproductive tract infections including HIV/AIDs,
prevention and management of infertility,
Prevention and management of cancer of the reproductive systems (Cervical, breast cancer)
immunization and vaccination,
discouragement of harmful traditional practices,
Prevention of mother to child – transmission.
As we plan and implement our program, we understand that community involvement and participation are essential to achieving long-term success and sustainability.
VISION
A community where all mothers access to the availability of skilled attendance before, during pregnancy, Childbirth and postpartum care services, and the provision of preventive health education, affordable quality health care service, including protection from all forms of violence.
MISSION
Implementing sustainable and cost effective maternal, neonatal and child health projects to reduce maternal/neonatal mortality in Ghana.
AIMS/OBJECTIVES
To reduce maternal and child mortality rates through provision of health education and training.
Establishment of maternal and child health care delivering service through community mobile health clinic and give support for the training of traditional birth attendants.
Establishment of peer support groups in schools, colleges and universities as a social network that could be used to share developmental ideas and discuss potential problems that affect teenagers, youths and young people for possible solution.
To collaborate and network with potential partners among NGO's, donors and other institutions, in order to mobilize resources to address the needs and concern of the disadvantaged women and children.
Increase awareness and promote positive maternal and neonatal health behaviors
To encourage male participation through education.
Providing outreach programs and counseling services to encourage family planning, disease to prevention and enable women seek care during pregnancy.
To promote research and development the field of women and child health.
To raise fund and receive contributions where appropriate to finance the work.
Contact Information
Legion hall street, opposite winners chapel Ghana, store No 19, Koforidua Post office Box SU 355, Suhum, Koforidua
Contact Listings Owner Form