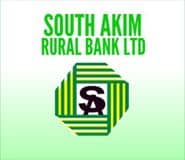 South Akim Rural Bank Ltd.
South Akim Rural Bank Limited was established on 25th August, 1984 and was commissioned on 2nd November, 1984. The Head Office of the Bank is located at Nankese, a town in the Suhum Kraboa-Coalter District of the Eastern Region of Ghana.
After its commencement in November, 1984 the Bank extended its operations to the district headquarters at Suhum in September,1987. After a long break for consolidation, another agency was opened at Koforidua on 8th October, 1993. The Asamankese Agency was opened on 3rd February, 1995.
The Adoagyiri Agency was also opened on 6th November, 2006 and Osenase Agency was also officially opened on 26th August, 2010. As promised last year,a new Agency was commissioned at Adweso in January,2015 in the new Juabeng municipality to bring our new services closer to customers in the area. Full scale banking services are provided at all these agencies.
The seven agencies are fully computerized and networked. Customers do not have to be at the agency where their accounts reside in order to transact business with the Bank. They can do business from any of the agencies.Don't hesitate to join us...our terms and services are explicit
Contact Listings Owner Form