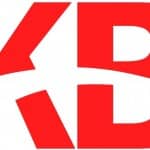 Koreana Bus Company Limited
Koreana Bus Company Limited was established for your comfort and satisfaction when travelling in Africa, especially West Africa which includes Ghana.
We have established Koreana Bus Co. Ltd to facilitate and make easier the acquiring of KIA buses (both brand new and second hand) as well as quality spare parts at affordable prices and after sales services which have been tailored to suit the needs of our customers. In the Ghanaian market, we have already established great working relationship with most of the leading transport companies in the country and they can attest to our brand.
Contact Listings Owner Form